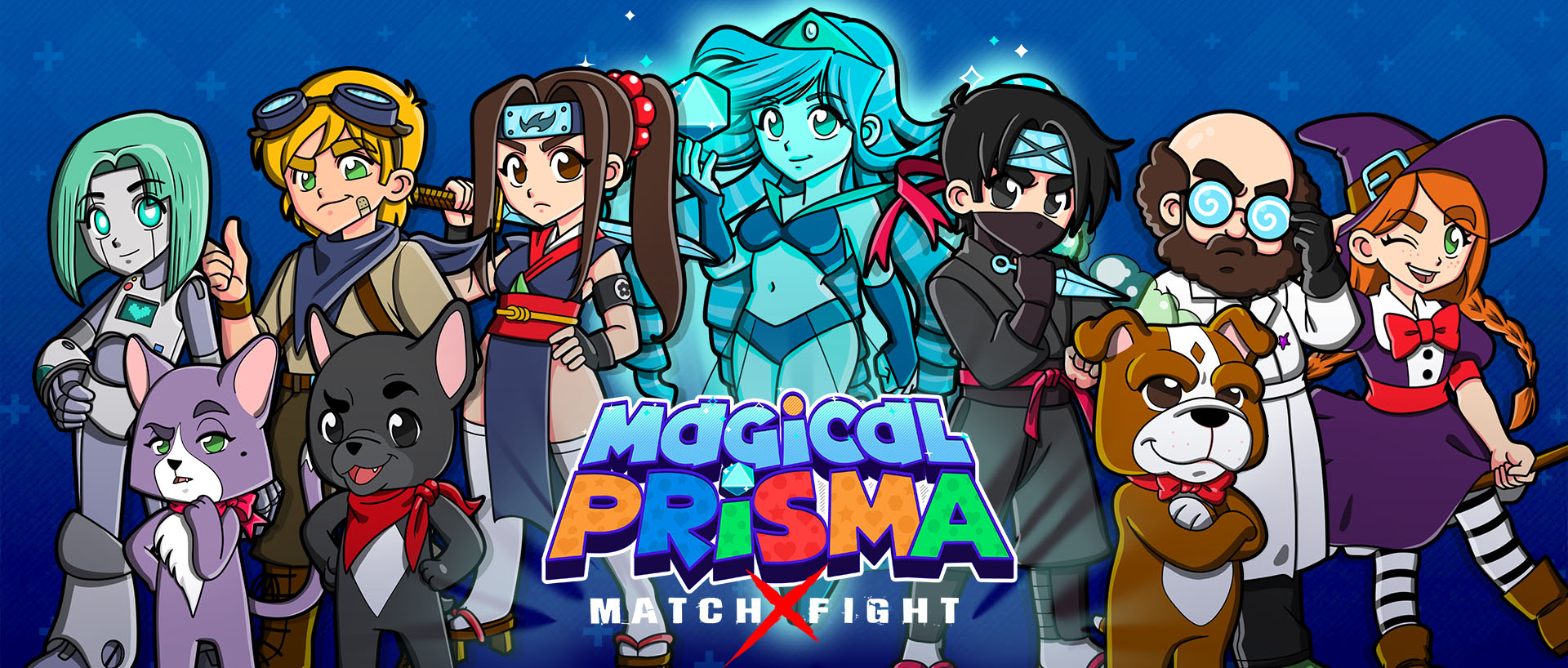 Magical Prisma Demo
MAGICAL PRISMA OB-1.6.0 IS HERE!!
We get back to work with a new version that offers a lot of changes and features. We are very happy with this one, because this version will be the one we'll bring to a huge videogames event in Spain: GAMEPOLIS. Magical Prisma will have a booth in the indie zone where you will be able to play matches along 3 more players for those who wanna try a HECTIC competitive game.

NEW FEATURES
Added a Discord button in the Main Menu so we can be in touch with our players.
Added a News Ticker in the Main menu that will keep you updated about everything related to Magical Prisma and your progress as a player.
Added a New Record text in the Arcade scene that appears after the game ended if you beat your personal best.
GAMEPLAY CHANGES
When you use Super Prisma a completely new event will occur, try it for yourself!.
The new Super Prisma lasts for 8 seconds.
Vibration added to compatible controllers.
Pause screen has been remade for all game modes.
VISUAL CHANGES
All the texts from different menus are displayed with a shadow behind so they should be more readable now.
Characters now follow a random order during the Loading screen so it doesn't feel very repetitive.
New "Surprise" pictures for Super Prisma.
Redesigned arcade High Score.
Added new animations when characters switch poses in game.
The masking of the character image in multiplayer mode has been improved.
New animations in-game and graphics for all the characters when activating Super Prisma.
Added an extra in game effect related to Super Prisma.
AUDIO CHANGES
New sounds for Super Prisma ability.
New character song: Magical Prisma's Theme.
Increased slightly the voice effects volume.
OTHER CHANGES
Minor bug fixes.
Gameplay balance changes.
Modified New Player Sign Up menu so that mouse is no longer needed.
Greatly improved the main menu and options menu navigation experience.
Thank you very much for following us and playing Magical Prisma.

WE'LL SEE YOU IN GAMEPOLIS 2019
Files
Magical Prisma OB-1.6.0 Windows.rar
80 MB
Jul 18, 2019
Magical Prisma OB-1.6.0 MacOS.rar
80 MB
Jul 18, 2019
Magical Prisma OB-1.6.0 Linux.rar
80 MB
Jul 18, 2019