Magical Prisma (open beta)
A downloadable game for Windows, macOS, and Linux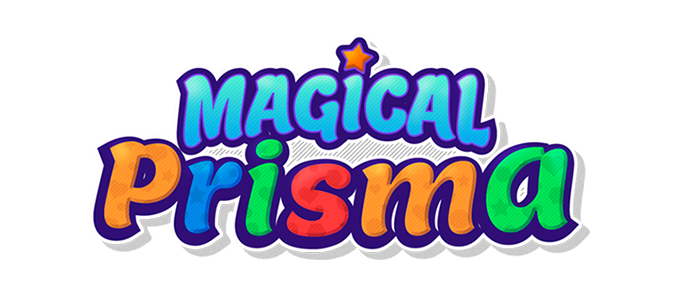 Join us on the adventure to save the Magical Prisma!
Magical Prisma is a competitive tile-matching game, tribute to the referents of this genre that were popular in the 90's. Combining our exclusive game system with competitive mechanics we are creating a fun and dynamic gameplay for single player and multiplayer modes.
Complete the campaign, play with your friends or compete to conquer the higher ranks of the online leagues. There is a game mode for all tastes! Ninjas, robots, bounty hunters, mad scientists, magic, Explosions! TALKING ANIMALS! ...
Do you need even? How about a multiplayer mode for up to 4 players? Or 140 campaign levels in story mode, up to 10 selectable characters, local/online multiplayer, competitive league, tournaments... Stop reading and reserve your copy!
Gameplay and Mechanichs
Install instructions
Download the zip-archives, unzip the files, plug in a controller and start the appropriate executable.
Notice: is also possible to play with keyboard, but we recommend pad controller to better experience.

Prizes
In last GAMEPOLIST held on July from 19th to 21st 2019 and with more than 60,000 attendants we were awarded with BEST INDIE VIDEO GAME Prize.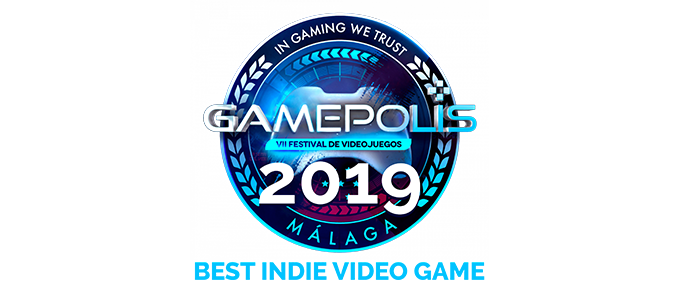 License
The specific demo distributed on this page is licensed under Creative Commons as defined through the link below. Linking to this page is deemed by the developers as an acceptable way to fulfill attribution in the license.
| | |
| --- | --- |
| Updated | 24 days ago |
| Status | In development |
| Platforms | Windows, macOS, Linux |
| Release date | Mar 01, 2019 |
| Rating | |
| Authors | BULLWARESOFT, Arlys, OdinCampoy, Culoextremo |
| Genre | Puzzle |
| Made with | Unity |
| Tags | 2D, Arcade, Colorful, gamepad, linux, Local multiplayer, Multiplayer, party-game, Unity |
| Average session | A few minutes |
| Languages | English, Spanish; Castilian |
| Inputs | Keyboard, Xbox controller, Gamepad (any) |
| Accessibility | Color-blind friendly, Subtitles |
| Multiplayer | Local multiplayer, Server-based networked multiplayer |
| Player count | Singleplayer |
| Links | Twitter, Blog, Blog |
| Mentions | itch.io Recommends: roguelikes, puzzles... |
Download
Comments
Log in with itch.io to leave a comment.
Incredibly fun, simple and anxiety inducing at higher skill levels. I have high hopes for the concept as a tile-matcher.
Thanks! Today we are working in a new minor update, so stay tuned or add the game to your itch's collection to be suscribed yo our newsletter.
And, if you enjoyned Magical Prisma remember that you can let a positive review (this really help us to reach as many people as possible)
Sooo the game is nice and sweet and all , until you get to the shop to unlock stuff with the coins you win during play ...
Why ? Well how about your avatar by default is white without you bein able to choose and if you're black and you want the skin tone of your avatar to match yours guess what ...
Yes your skin color is an unlockable that you have to grind for ...
Isn't it just dandy ...
Hey, Bullware Soft is here!. Congratulations, you have a good sight for game-designs issues. Probably while you was navigating through "Magical Shop" you realized how a lot of faces repeat with different colors one after the other, and that is very boring and unconfortable to navigate, compare and buy.
We can't avanced how we will solve this, but you can get sure that this re-design is going to solve the coherence with the skins' colors system.
Way to completely miss the point of my comment and not addressing it in any way ...
You do realize that a black person (for example) with the current system does have to buy their skin tone while a white person is "assumed to be the default" ?
How do you not see this and how offensive it is for your black and brown and asian customers ?
Looks sweet and enjoyable. But has some problems:
* Is way too consolish for my taste. I can not navigate in the menu by basic keyboard controls. Not even dreaming about mouse. Why do you not accept such basic functionality? It is a complete 5:30 for me.
* No help makes even me want to drop and forgot it. Millenials would just glance away. I understand it could be a nice challenge to figure out, how you actually play it, but first few minutes were unsuccessful, so, whatevs.
Uninstalling, until I someday stumble upon it again and it has those issues fixed.
Hey, Bullware Soft is here!. You are right, Magical Prisma has 50% arcade and 50% console spirit. Sadly, for design issues, the mousse will not be compatible, and the tutorial isn't developed yet, but will be avaiable after the beta version is done. For the moment you have available a video tutorial and a control description both in this itch.io page. And a visual guide in the ingame menu/controls, where you can select a control that makes you feel more confortable with.
Thanks for you feedback and I hope you decide to reinstall the game in future versions.
Thanks for swift reply :) That sounds good. I respect your choices. Good luck with work on the game ;)
Hey, really enjoyed the game, although I only played single player. On to feedback!
Selecting the controller will turn off the keyboard controls meaning if you don't have a controller you can't go back, only close the game and start it again.
The roulette is a really great to add twists to the game and force players to adapt, I really liked it but:

There should be an "anti bad luck" feature stopping the roulette from staying on the same criteria for to long. I lost some games because it stood on "shape" only (and I'm bad at matching anything that is not color) and I just lost.

Maybe even make it so that color has a greater chance to come out as it is the default and people would be more used to it or at least on it works that way on the easier difficulties.

I think that the roulette being on the bottom of the screen is not that great because I didn't find myself looking that much down but that was just me.

Holding the select button should allow you to select various squares. At least while playing with the keyboard I had to press it on every square. If you lower the number of inputs necessary it can enable faster playing.
I loved that you already added color blind option and multiple ones at that! It is just great when people already think about accessibility when making their games!
Hey, one of the devs here!
We are glad you enjoyed it, we are enjoying a little holiday, but we will come back and fix all of those things (and add tons of new content) on the following updates!
Thanks.
Awesome! I'll keep following and trying the new updates because this game has great potencial and I want to give as much feedback as I'm able to :)

Hi,
I had a change to play magical prisma and the core gameplay loop already feels very polished. The artstyle is cute but readable and I really like the fact that you don't try to layer too many efects on the screen. One thing that intially threw me off was the nonstandard controller scheme, there is just something that feels a little weird about pressing x (on the xbox1 controller) as your main confirmation button.
Anyway keep up the good work!
Thanks! We are glad that you have enjoyed it! More stuff is coming up in the future. Regarding the control, it is the best way that we have thinked of playing Magical Prisma. it allows the player to select and destroy pieces just with just the thumb, in the menus it had to stay like that for consistency, but we are working on making it more intuitive.
Best regards - Lead developer of Magical Prisma
Magical prisma tiene unas mecánicas que no habia visto antes en un juego móvil, y una vez te haces a ellas son bastante divertidas e intuitivas. No llegué a jugar el multi-player pero estoy seguro de que con este tipo de mecánicas, puedes pasar un buen rato con tus colegas o alguien online.
El arte me parece bonito, pero muy visto (estética cartoon/anime)pero todo tiene coherencia así que no está mal.
Algo leve que se podría cambiar fácilmente es mostrar las teclas de aceptar y mover en el menú principal porque es algo poco intuitivo al principio y tengo que probar todas las teclas
En general, buen juego, seguid así
Muchas gracias por tú valoración, pero ¿porqué en un juego móvil si solo lo ofrecemos en formato PC?