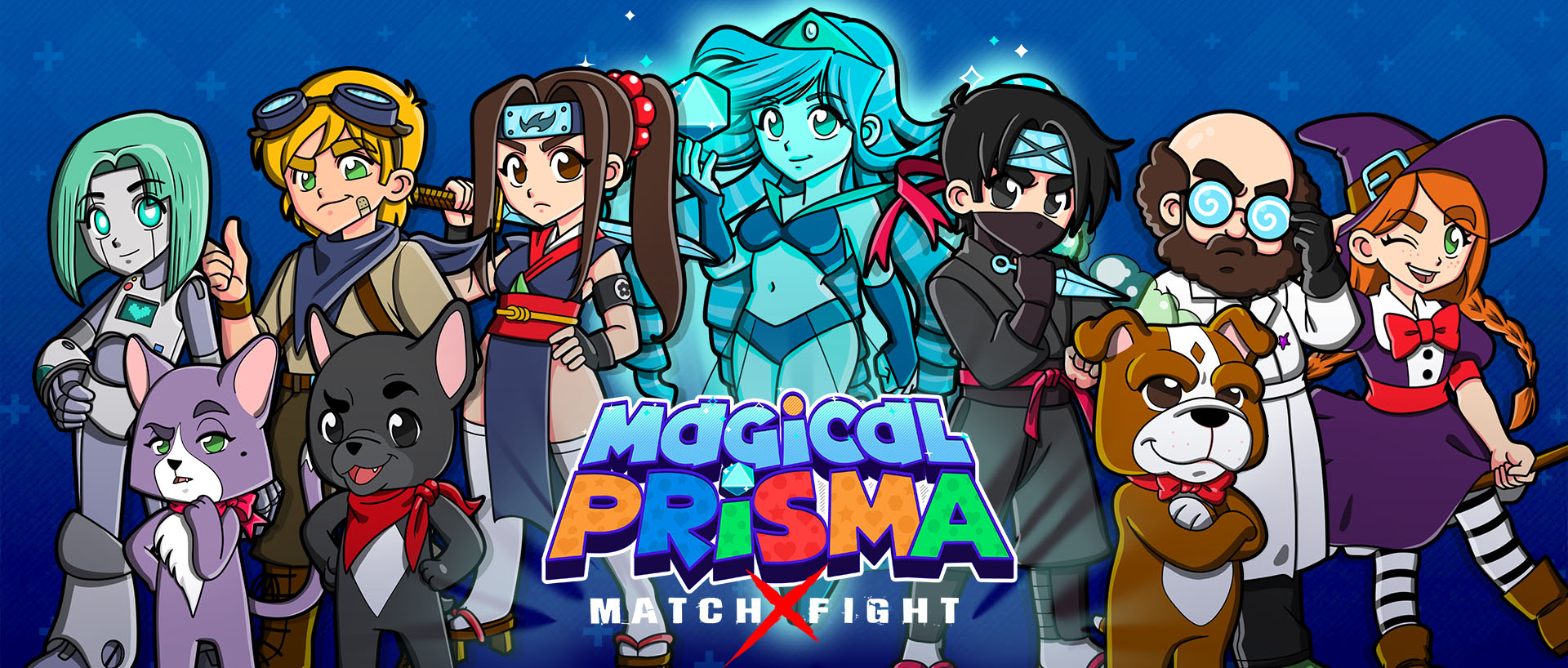 Magical Prisma Demo
Hello everyone!

We have a very important announcement for all the Magical Prisma's fans and interested in Match games. Today's update will be the last one to receive this demo of Magical Prisma, don't worry, we will continue working on the game until it is released! but at some point we had to stop updating
this open demo and the time has come.
You will see that many changes regarding the design and the extras that the game offers have been made, this is because we want the beta to look as aesthetically as close as possible to the future commercial version . So, if you want to keep tunned about Magical Prisma,..
Follow us on our Twitter!
https://twitter.com/PrismaMagical
and joing BullwareSoft's discord:
https://discord.gg/KDhEnrz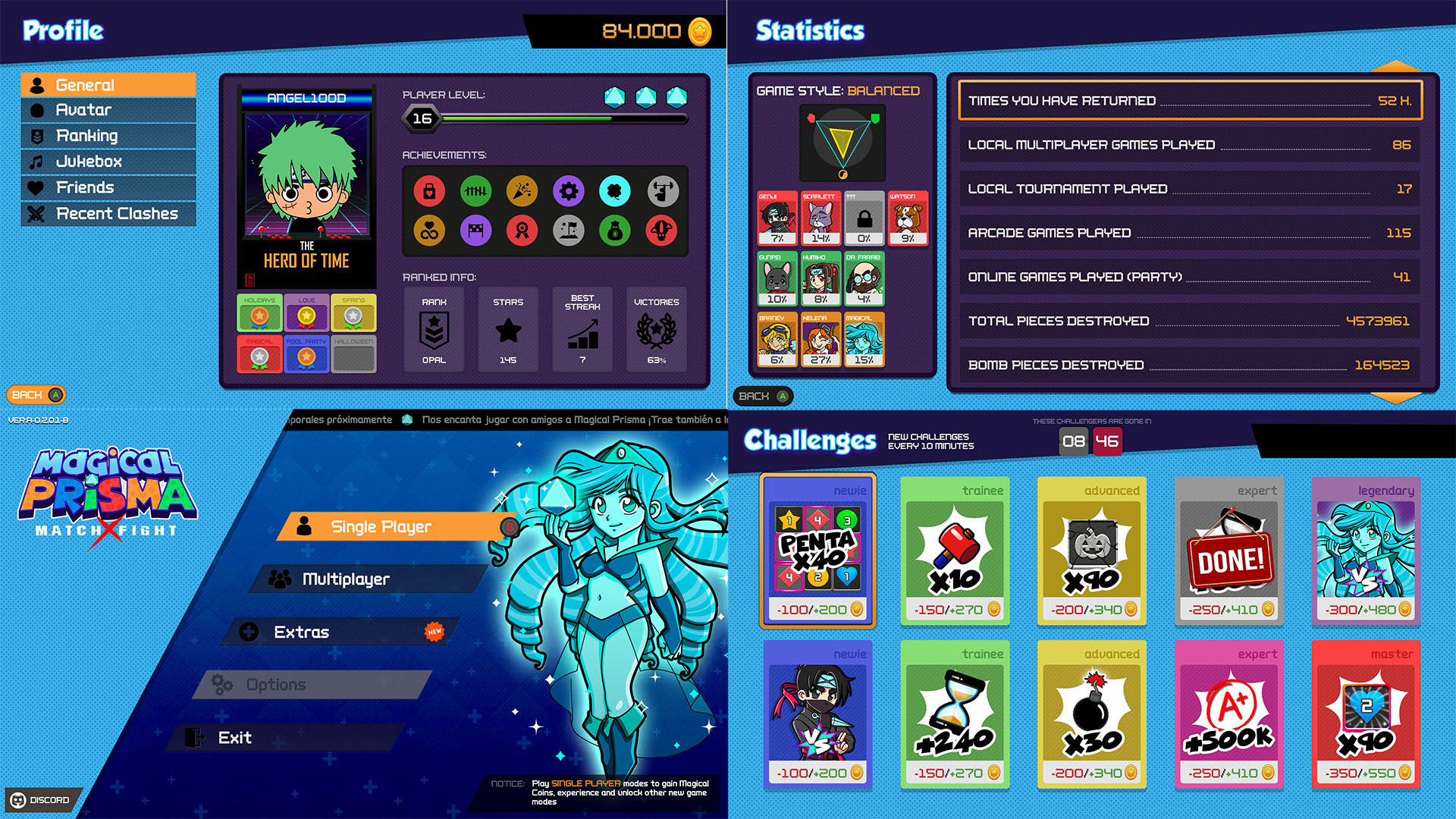 CHANGE LOG
Title Screen and Main Menu:
A new presentation animation has been added to the title screen.
All navigation buttons have been changed.
Navigation buttons now feature input and output animation.
The navigation buttons have a new animation when the player moves between them.
The design of the main menu in the arrangement of its elements has been updated.
Animations have been added to Magical Prisma's eyes and flashes (main menu).
Match X Fight tag is now always visible.
A slight fade to black has been added between scene changes.
Different scenes:
The functionality of: Profile, Shop, Statistics and Achievements has been temporarily removed due to the deep changes that await them.
Mockups have been added to: Profile, Store, Stats, Achievements, and Challenges to show how they will look in the commercial version
A timed button has been added to all scenes to return to the previous one (main menu).
Fixed some bugs in tutorials 1 and 2.
In Game:
A sound effect has been added to the upload of pieces.
A sound effect has been added to the appearance of powerups.
General:
The texts of the entire game have been corrected, in English and Spanish.
Color coding for highlighted text has been improved.
Files
Magical Prisma ob-1.9.0.5 Windows.zip
207 MB
May 12, 2020
Magical Prisma ob-1.9.0.5 Linux.zip
207 MB
May 12, 2020
Magical Prisma ob-1.9.0.5 MacOS.zip
207 MB
May 12, 2020