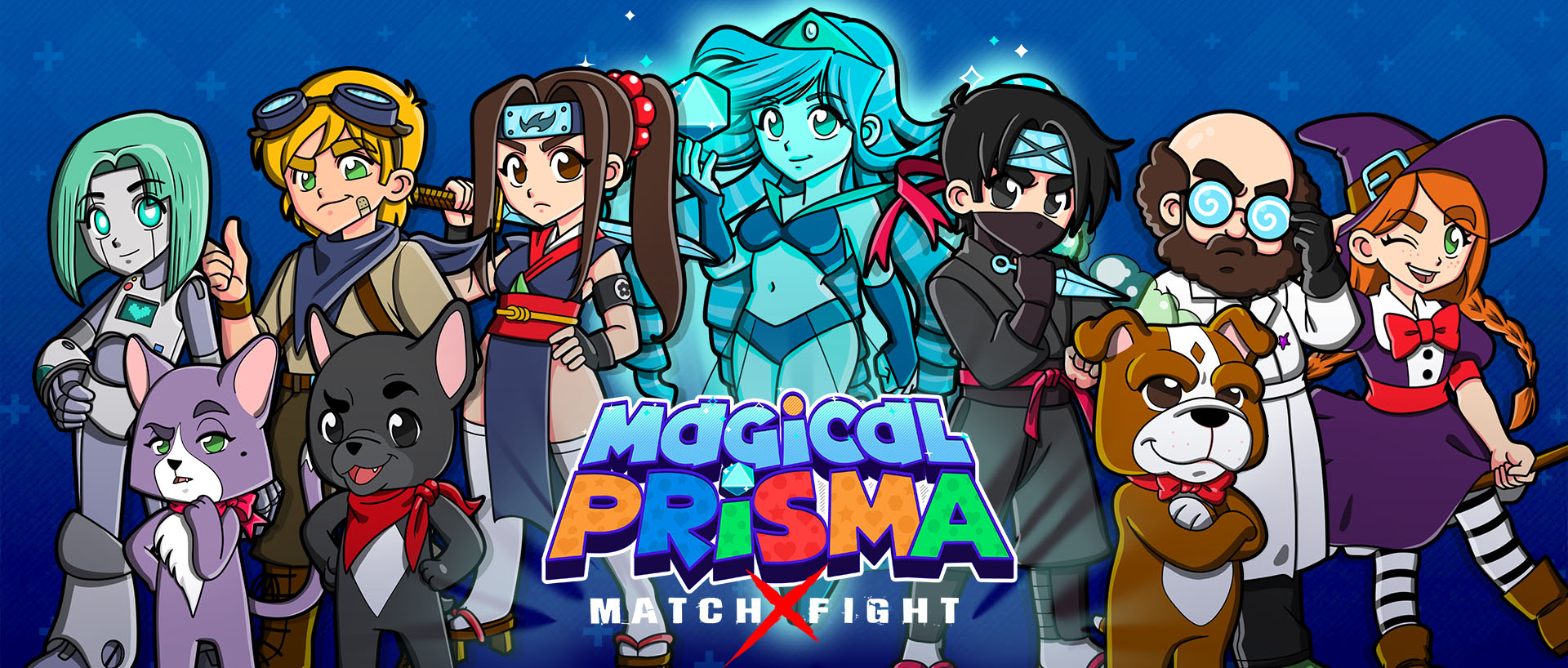 Magical Prisma Demo
We have been on a well deserved holiday from updating Magical Prisma meanwhile we took it to some events, BUT WE ARE BACK STRONGER THAN EVER! We are working on the definitive gameplay (which containstons of changes and improvements from the current one), on adding new game modes, and on improving a lot the menu experience (we have included screenshots). But, for now, you have to settle with this new version.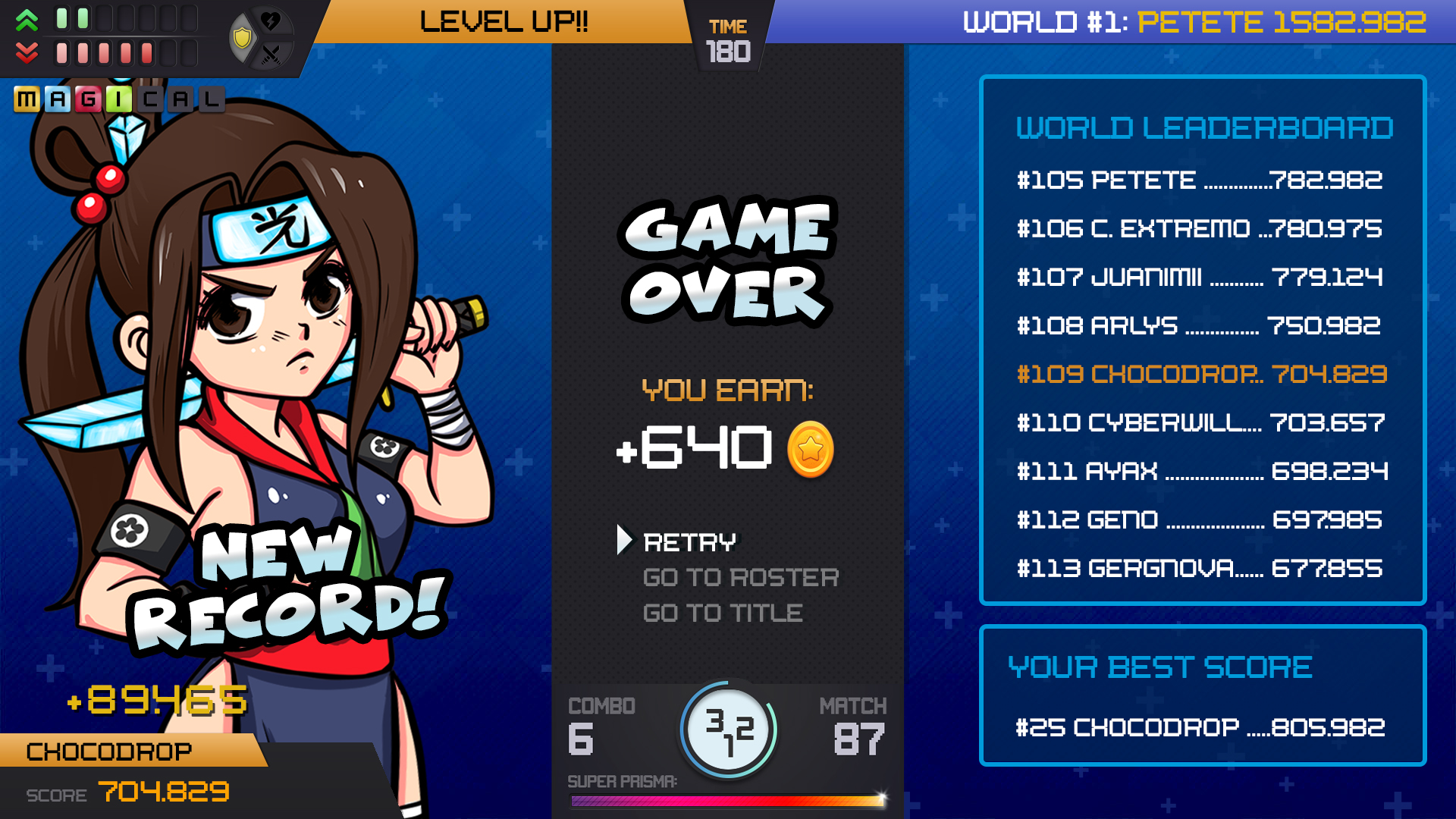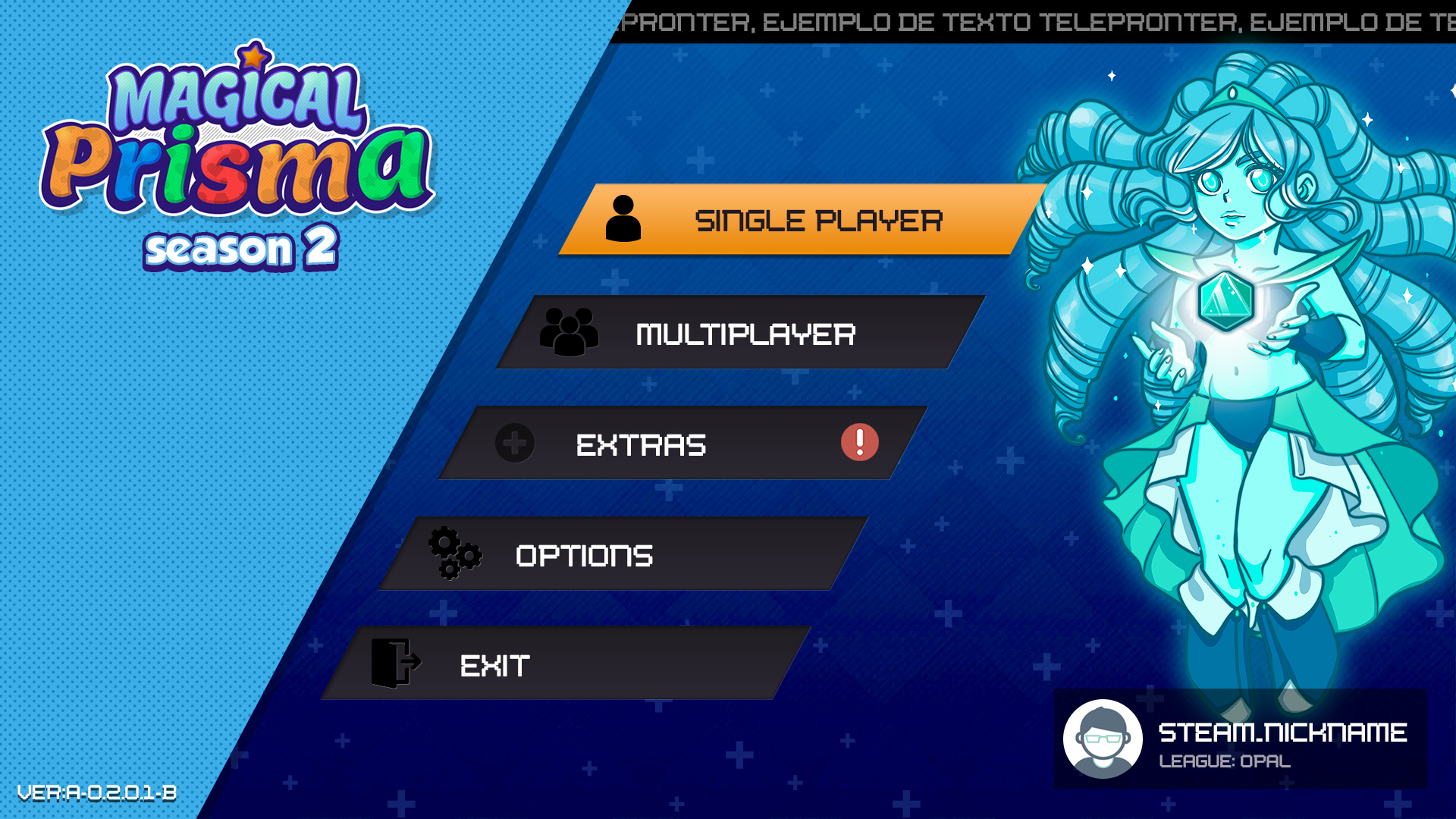 OB-1.5.3 comes with the following changes:

BIG IMPROVEMENTS
MAC version is now available.
New archievement gain display.
Tons and tons of bug fixes and minor tweaks. (really)
SMALL IMPROVEMENTS
Changed all already included avatar frames and added 3 more.
Added a particle effect on the right side of Super Prisma bar.
Changed in game player wall.
Minor tweaks on Barney's, Helena's, Kumiko's and Magical Prisma's appearance.
Now it is not possible to select joystick on controller settings if there is no joystick conected.
The display of controls on settings menu has changed.
Files
Magical Prisma OB-1.5.3 Windows.rar
73 MB
Jun 13, 2019
Magical Prisma OB-1.5.3 MacOS.rar
72 MB
Jun 13, 2019
Magical Prisma OB-1.5.3 Linux.rar
72 MB
Jun 13, 2019