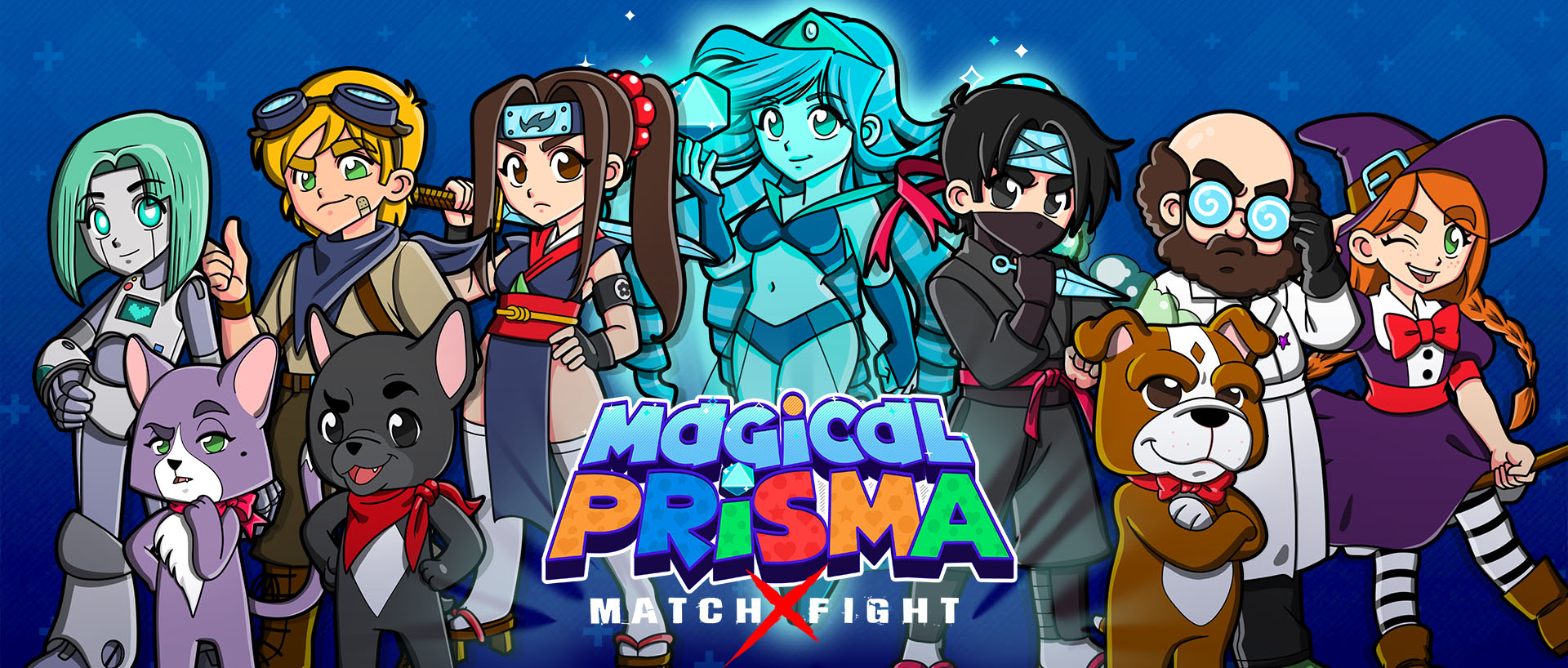 Magical Prisma Demo
This past days we have been working on improving the overall experience of the game and fixing some bugs. Also we are trying new things that might be deleted in future updates. Magical Prisma OB-1.5.2 comes with the following changes:
BIG CHANGES:
-Added a new gameplay song (now there are 3 themes: Nadia's theme, Barney's, and Gunpei's.
-Added an intro to Gunpei's theme, that doesn't repeat every loop.
-AS A TEST: Increased the size of the numbers of the pieces.
-AS A TEST: Changed the sprite of the shapes of the pieces, trying to make them more identifiable.
SMALL CHANGES:

-Now the number of coins gained in multiplayer is: "score of player 1 / 1000", instead of the average of the scores of all players / 1000.
-Now when a player launches a super prisma, every roulette in the game resets its counter (or stops spinning), so that they keep spinning one after another.
BUG FIXING:
-Now when finishing an arcade game, your score doesn't display in the highscore 2 times.
-Now when playing 3 or 4 players, when someone dies while his roulette is spinning, the sound won't keep going forever.
-Now when a player othen than player 1 selects a character in free 4 all roster and then leaves, the character name display no longer shows the name of the last character selected.
-Fixed a bug in multiplayer game mode that made it possible to keep playing when another player's super prisma animation was playing.
-Fixed a bug in multiplayer game mode that made when the game paused, and then unpaused, the wall of the dead players raise up as well.
-Fixed a bug in multiplayer game mode that, when launching two super prismas in a row made the background panel of the name of the second player launching it not show up.
-Now when launching a super prisma, when the animation panel fades out, also does it the player's name.
-Now in multiplayer, on the game ended panel, a long player name won't overflow its background.
Files
Magical Prisma ob-1.5.2 Windows.rar
72 MB
May 01, 2019
Magical Prisma ob-1.5.2 Linux.rar
71 MB
May 01, 2019