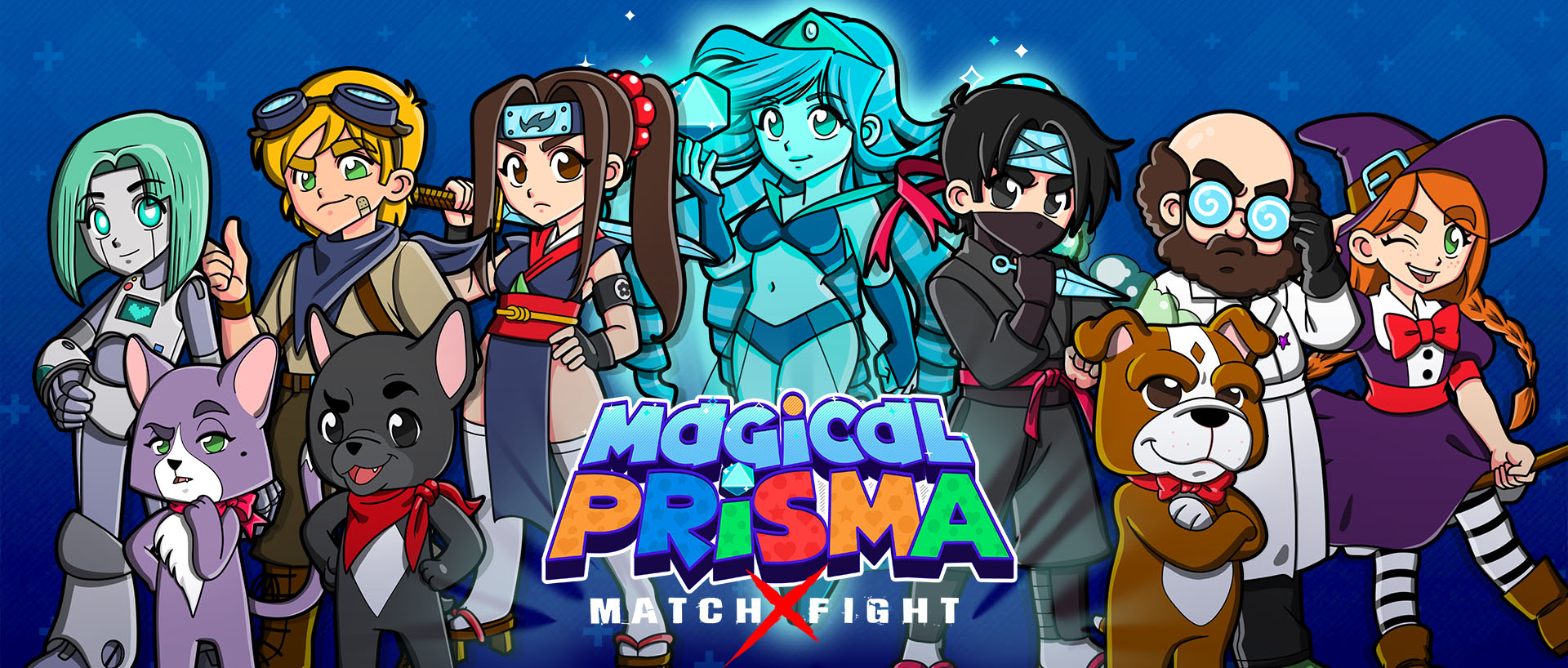 Magical Prisma Demo
We messed up. Accidentaly, the person in charge of the online highscore reseted it. That should only happen after an update, so we have prepared something little for you all. Magical Prisma OB-1.5.1 comes with the following changes:
SMALL CHANGES:
-Changed kumiko's Super Prisma pose.
-Added a warning icon in the main menu that appears when you have enough coins to buy something in the shop.
-Improved In game GUI bomb animation.
BUG FIXES:
-Now, in arcade mode, the highscore updates after game over
KNOWN BUGS AND PENDING CHANGES:
-There is an unidentified bug that prevents some punishment pieces to fall to their right position..
-The navigation tabs of the "extras" menus have to be adjusted.
-There is a mismatch between mouths and faces in the profile's assets.
-In the achievements menu the number of achievements in the first category, and the category name disappears permanently if you navigate down.
- A parallel shadow to the in game score ascending numbers must be added to improve its reading.
-In 3 and 4 players scenes, there are some difficult to read prompter messages.
Files
Magical Prisma OB-1.5.1 Linux.rar
64 MB
Apr 26, 2019
Magical Prisma OB-1.5.1 Windows.rar
65 MB
Apr 26, 2019