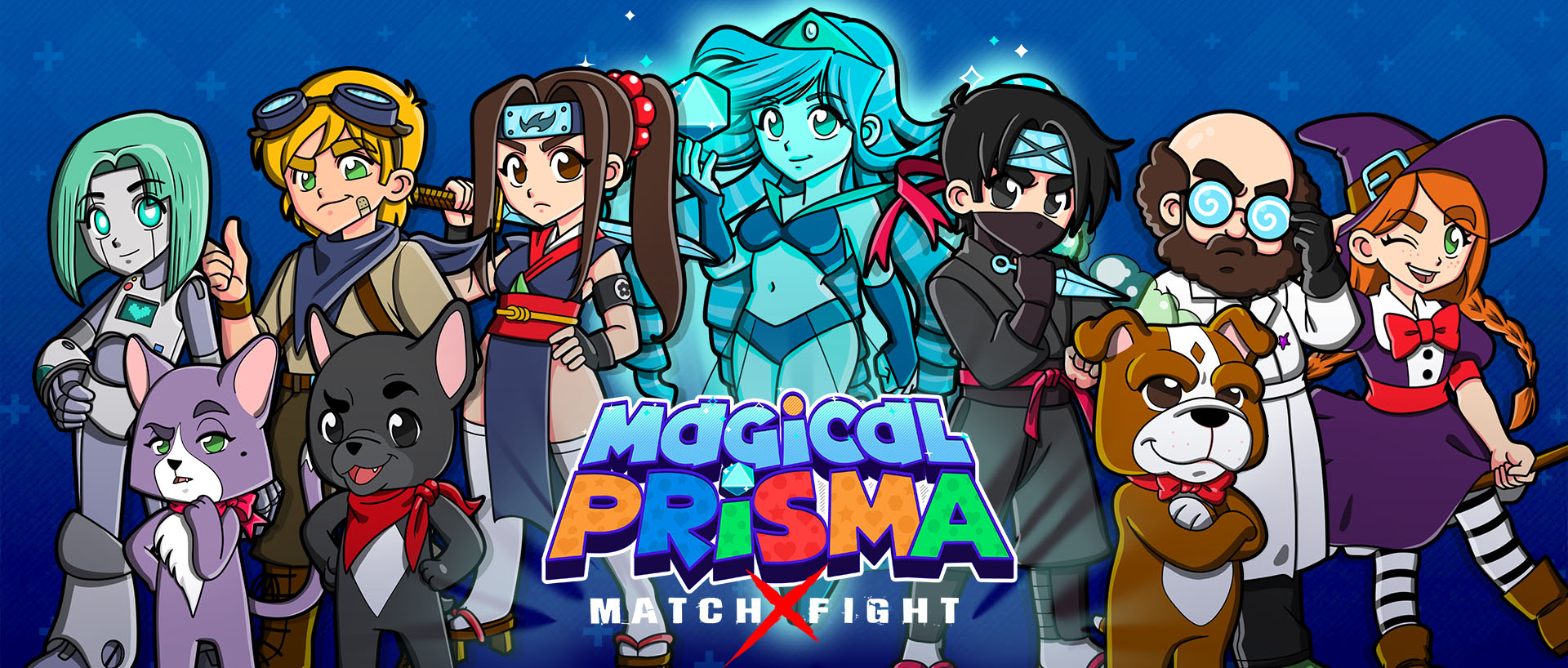 Magical Prisma Demo
We have been working on a lot of small things, that added together make up for a really decent update. Magical Prisma OB-1.3.1 comes with the following changes.
BIG CHANGES:

-Prompter added in all game modes up to 4 players.
SMALL CHANGES:

-"Driving License" menu button is now accesible from all submenus.
-Now data in the "Driving License" is displayed orange.
-In the archievements menu, now buttons change their background whether or not their archievement is unlocked.

-In the statistics menu, the buttons that display the percentage of time played with each character, doesn't show the character's name if it is not unlocked.

-Now the default items are all the first of their category in the shop.

-Temporally, because graphic design reasons, only Magical Prisma will show up in the main menu character display.

FIXED BUGS:

-Now the quantity of prismatic combos made does show in the statistics menu

-Fixed Tenacity I, II, III, and IV archievement displays.

-Fixed a bug that broke colorblind mode set when modifying player 2, 3 or 4.

-Fixed a bug that made protanopia and deuteranopia set the same piece colors in game.
-Fixed some translation errors.

-Registering 2 people at the same ip is now possible after waiting some time between registers.

-This update contains a linux version contrary to the previous one.
KNOWN BUGS:
-We have found that rarely some pieces don't fall to the position they belong to, staying one position above.

Files
ob-1.3.1 Windows.rar
65 MB
Apr 17, 2019