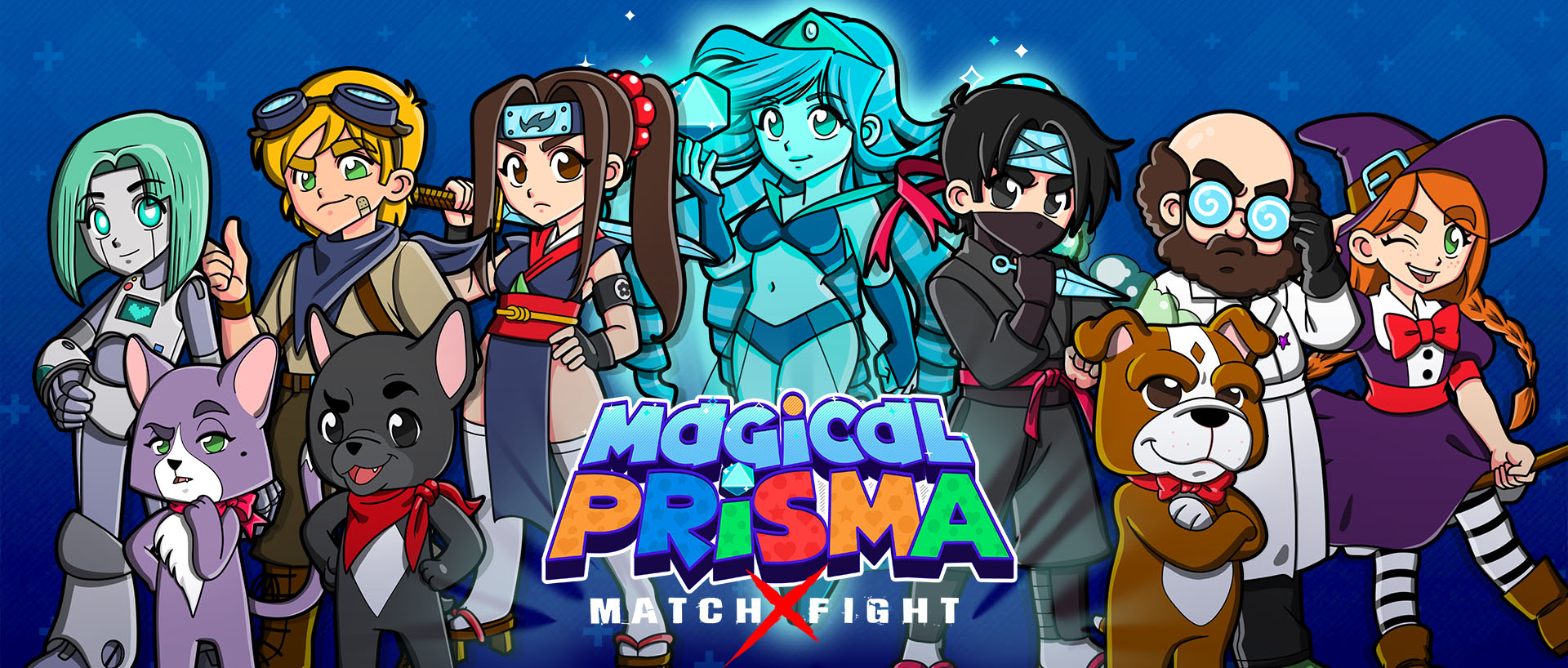 Magical Prisma Demo
Hello everybody! We are back on track with a new Magical Prisma update, it brings some changes for the proper game functioning, some new things, and a few improvements:
Added a new end game screen to every game mode.
Added a new song to the OST: "Tutorial"
Changed the typing sound effect for a nicer one.
Added a display that shows which button to press to interact with the main menu elements.
Now, when a save data is corrupted, it resets itself instead of having to do it manually.
Added more colored keywords to the in-game texts.
Added a new splash screen.
Added a scene that pop up when you enter the game for the first time, asking you if you want to do the first tutorial.
Added a new default avatar, with the new style.
Added the voice effect "Prismatic" in multiplayer game modes.
Fixed player 2 character display on 3 players scenes.
Added a new coin gain animation
Some boring bug-fixing.
Files
Magical Prisma ob-1.8.2 Windows.rar
105 MB
Nov 27, 2019
Magical Prisma OB-1.8.2 Linux.rar
105 MB
Nov 27, 2019
Magical Prisma OB-1.8.2 MacOS.zip
109 MB
Nov 27, 2019