Top Micro Racers (Alpha)
Greetings, players!
We have a lot of chances for Top Micro Races:
Now the next checkpoint will be visible
While game stay in pause the car ingines's sound is muted
Pause menu now have the option "continue" pressng P again
The circuits miniatures has been eliminated from tittle screen (too old)
Futures improves
New redesing for the tittle screen incoming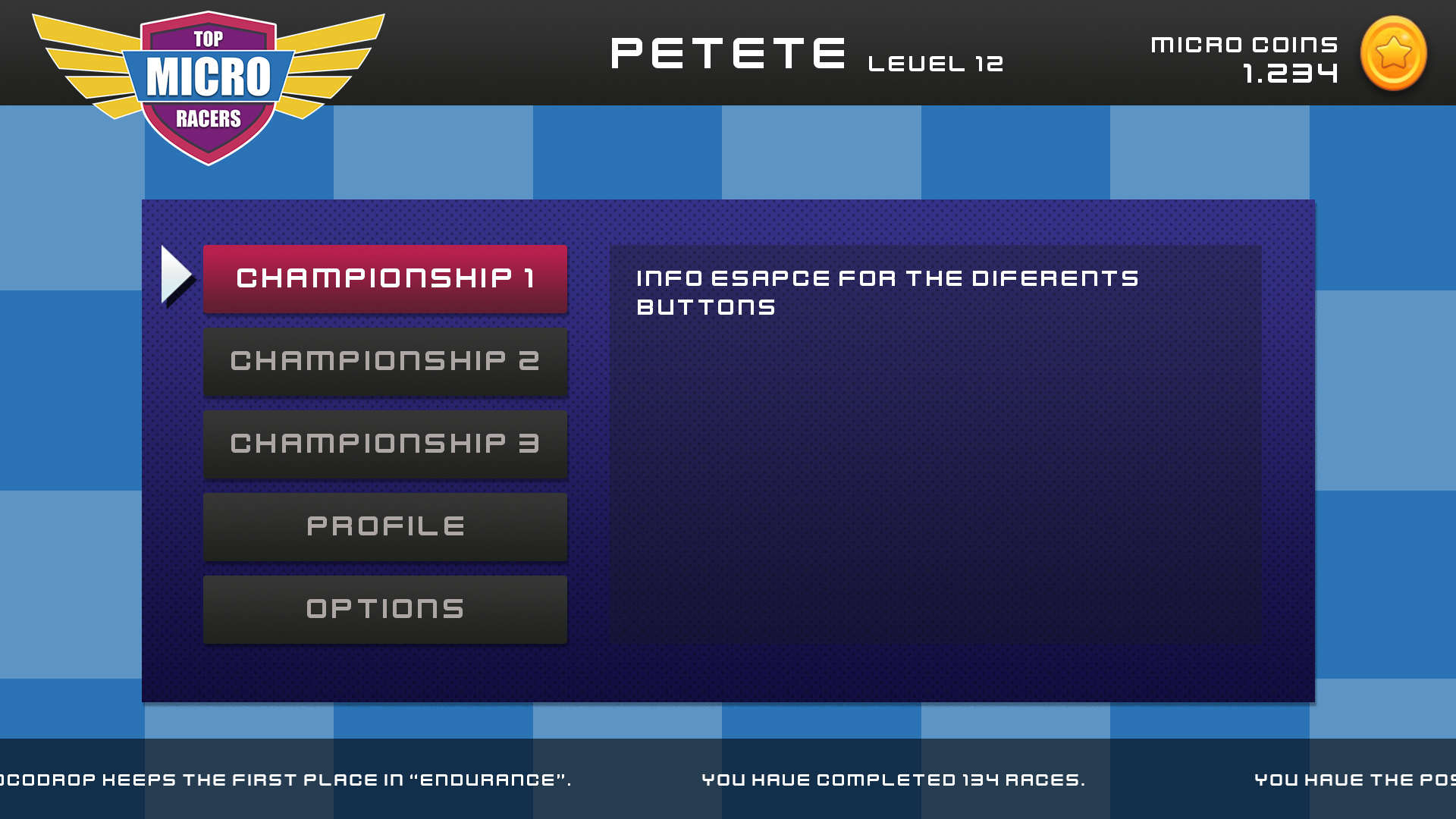 5 new circuit from "championset 2" are incoming!
Coins system in development
Thanks for playing our games.